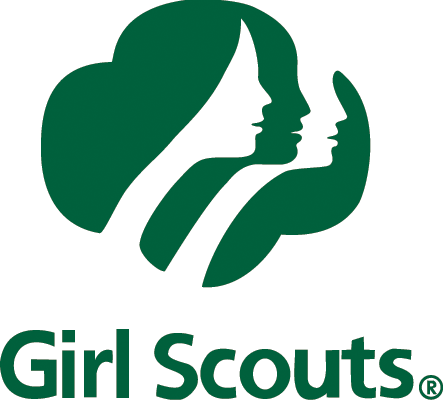 So, remember when Glenn Beck's The Blaze accused me of injecting the name of a liberal website called Media Matters into a Girl Scouts book I wrote? And how the story prompted a minor shit storm when Fox News decided to feature the issue on two different segments, the Grapevine and Fox & Friends?
And then remember how then I wrote a response on this blog, mostly to clarify for the conservative newsies that I was not the droid they were looking for?
Last week was fun, wasn't it?
Well, I had kind of assumed the good times were behind us and that the bevy of rabid over-reactions — which included, but were not limited to, someone calling me "a notorious atheist who infiltrated the Girl Scouts" — were in the past. But, thanks to the Lord Almighty, it's not over yet.
On Tuesday, The Blaze published a follow-up story: Author Denies Inserting Media Matters Reference into Girl Scouts Book. The reader response was not nearly as plentiful as it had been to the first story, but the level of vitriol did not disappoint. One Blaze reader likened me to a serial killer.
"Wendy Thomas Russell, the author with ink-stained fingers, said 'It wasn't me!" wrote this particular reader, whose moniker is Spandamonkey. "Notice the three names, just like a serial killer."
Please tell me Long Beach Press-Telegram columnist Tim Grobaty is not the only one getting a kick out of this.
Honestly, the name-calling doesn't just amuse me — it fascinates me. As my husband said, "The fact that conservatives are so up in arms because of one link in one book shows how fragile people consider their own values. If conservative values are so frail that they can be completely undermined by exposure to a single slightly progressive website, those conservative values can't be very strong."
See why I married that guy?
All kidding aside — and, believe me, I've done a lot of kidding in the last couple of days — there are a couple things about this dust-up that really do concern me:
First, it concerns me that the Girl Scouts, a national organization that promotes honor, leadership and citizenship, is being stereotyped as liberal and dangerous to conservative ideals. I worked on three books for the Girl Scouts. I know how stringent the group's guidelines are. I know how hard editors worked to make sure they were being sensitive and fair and true to the Girl Scout's philosophy and founder every step of the way. The fact that one reference to one  website was made in one book — and it slipped under the GSA radar — does not a conspiracy make. Far from it.
It also concerns me that, despite the amazing opportunities and self-esteem girls receive from the Girl Scouts, parents are now threatening to pull their kids out of the organization en masse. And why exactly? Because they're afraid their kids might see the name of a website? Because they think they might actually — gasp! — look at it and see what it says? Oh no! Crash! Bam! Boom! They saw! They saw! Now they're ruined little whores!
Let's face it, conservative parents are not the only ones who are guilty of running away and hiding their kids from things they don't agree with. Liberals do it all the time, too. Sheltering our kids from political and religious views that scare us is universal. And, yet, it's so much of what I'm trying to move us away from. As my smarty-pants husband said, if we parents really believe in the strength of own values and beliefs, then we ought to know they'll compete well in the marketplace of ideas. We ought to be confident enough to let our kids see the world as it really is, and people as they really are.
I'm not saying all liberals should go out and buy NRA subscriptions, or that conservatives need to subscribe to Planned Parenthood newsletters. But do remember: Kids will always benefit from exposure to different ideas, beliefs and ways of life — as long as parents are there to provide a guiding light.
Trust me, they can handle it. And, you know what? We can, too.