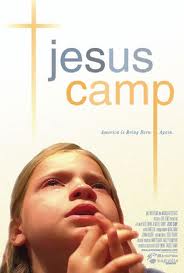 In nonreligious circles, "indoctrination" has become a pejorative. Something to resist and avoid. The way secularists see it, instructing children to accept any religious faith uncritically deprives them of their own unique reflections, observations and opinions. At its worst, indoctrination is a requirement to blindly follow, to believe without question, to respect and obey authority figures simply because they have been branded as such. Yet, millions of parents throughout the world indoctrinate their children. Why?
1. Comfort: The idea of heaven can be undeniably comforting, especially to children with anxieties about death or dying. By instilling a child with belief in an afterlife, parents may feel they are protecting him from existential pain. And, indeed, in the short-term at least, they might be right.
2. Fear: Devoutly religious parents who believe in hellfire and damnation will indoctrinate, in whole or in part, out of fear for their children's eternal well-being.
3. Calling: Those who feel they've been "called" by God to fulfill a duty may see it as their divine obligation to bring children into their faith.
4. Morals: Despite reams of evidence to the contrary, many people still believe there is a necessary connection between religion and moral acts. Parents who have been brought up in a religious household may not know how to instill morals without the aid of religion.
5. Community: Parents who derive a sense of belonging from their religious community may deem it in their children's best interest to be members of that community, too.
6. Tradition: For some families, religion acts as an heirloom — something of personal value handed down from one generation to the next. Religion can provide a structure for family get-togethers, a way to pass on memories, and a vehicle to understand one another.
7. Protection: Places of worship can be safe havens from the less desirable sides of the youth experience — early sex, drugs, alcohol. Getting children involved in a church, mosque, synagogue or temple can be a parent's attempt to stave off those things.
8. Ignorance: Sometimes the blind lead the blind. Those who have been brought up to believe a certain way just because may not think twice before doing same thing with their kids.
9. Parenting style: A parent with an authoritarian parenting style is likely to demand certain behaviors of their children, and this bleeds over into the religious spectrum. Kids may be expected to obey God, just as they are expected to obey Mom and Dad.
10. Truth: Many parents believe they possess the "truth" about the universe — whatever that means. Some believe that the wisdom of their own life journeys not only can, but must, inform the beliefs of their children.
11. Politics: Those whose religion is completely wrapped up in their politics may indoctrinate their kids as a means to an end.
12. Fairness: Parents who perceive that others are indoctrinating their children may indoctrinate their own as a way of balancing things out.
Unfortunately, the problems with indoctrination are many and striking. Not only does it take advantage of children's undeveloped brains, but it can hinder their ability to draw their own conclusions about the world, independent from their parents. And that's a skill that relates directly to their self-esteem, self-confidence and self-worth — the very attributes that will enable them to resist peer pressure and make wise decisions in adolescence and beyond.
What's more, indoctrination breeds religious intolerance. It's difficult to teach compassion and acceptance while sending a message that your child is obligated to believe the way you do. True tolerance starts at home. If you're going to tell your child it's okay for others to believe differently than you do, you've got to be okay with your child doing the same. Otherwise, you're kind of a hypocrite. And by "kind of," I mean totally.